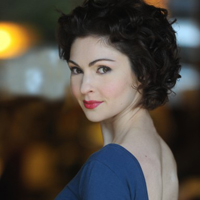 Sara is a New York actress, dancer, and aerialist. Her first introduction to taxdeductible theatre was #hero as Terasa, a clairvoyant Russian prostitute. Many Dare Projects have followed, including Noir + White where she played Snow White plus 30 other Disney characters. Among her favorite credits are: One Life to Live, Tales of Hoffmann (directed by Bartlett Sher at The Metropolitan Opera and on PBS' Great Performances), and Elsinore County (Theatre Row). She has been fortunate to work with Steven Schwartz as an aerial soloist in Goodspeed's tour of Pippin, at The Met Opera in Laurent Pelly's Manon and Robert LePage's Damnation of Faust, and she helped create the principal role Love for The Met Opera's Armida, directed by Mary Zimmerman. Other credits: Cinderella and Peter and the Wolf (Lincoln Center), Russian Tea (Metropolitan Playhouse), Dream Laurey in Oklahoma! (Media Theatre), Broadway Bares, and Elsinore County productions of Pretty Babies, Julio, and Lustyness, TV/Film: Going Up?, Have You Seen Calvin, Deal Travis In. She has been a featured model for acclaimed photographers Jordan Matter (Dancers Among Us) and Howard Schatz. Sara is currently on the faculty at the New York Film Academy and New York Conservatory for the Dramatic Arts.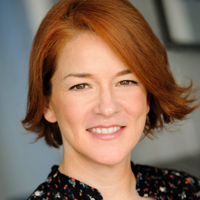 Wendy was born and raised in Las Vegas, Nevada where she earned her BFA in Theatre Arts at University of Nevada Las Vegas. (Go Rebels!) Wendy then earned her Masters in Acting at The Ohio State University. (Go Bucks!) Wendy has acted regionally in Columbus, St. Louis (Go Cardinals!), Sarasota, and St. Petersburg, Florida. Here in New York (Go Jets!), Wendy is a voice over artist, a communication skills trainer, and regular contributor to The Dare Project as a writer and actor. She regularly cheers her various hometown teams to victory the first year she lives there, and cheers them to mediocrity and/or shame the following year. Yes, she is the one to blame.
You can find Wendy on twitter and if you are a geek in the awesomest sense of the word, you will enjoy her one IMDB credit.
Melissa hails from Kansas City, MO and is thrilled to be taking shots... and creating new works with taxdeductible theatre this season. Recently, you may have seen her on the June Havoc stage with The Worldwide Plays Festival, and Nancy in "Fancy Nancy: The Musical". BFA in Theatre, Minor in Music from Stephens College. Thanks to all those who dare.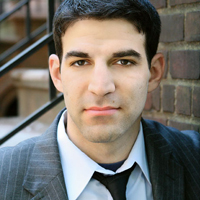 Having been with the company from its inception, Scott has been involved in nearly every event taxdeductible theatre has produced, dating back to our first public reading of The Big Slam, where he played the role of Orrin.

Scott has been involved as a writer, performer or director in every New York City production of The Dare Project. Some highlights include as a performer: Tommy in Deep Purple, Mood Indigo; Rackna5 in Ibs in Space; & Stu in The Boob. As a director: Better Control Through Research; I Bet you Think This Play is About You; Pushing & Shoving; and Office Thriller. As a writer: In Our Next Segment; My Undivided Attention; What Comes Next; and After the Party. His contributions as a writer are available for purchase along with all the other Dare Project scripts here.

He also was the lead writer in taxdeductible theatre's first full length play, #hero, which received its world premiere at the Chain Theatre in Long Island City in March 2013.

Thank you all for being a part of our community.


If you're interested in supporting our work, or taking part in it, please feel free to reach out directly via email.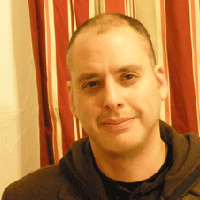 David arrived to New York via Chicago, Las Vegas and Los Angeles. With a BA in theater from UNLV and a graduate of the Second City Training Center, David is thrilled to be a member of taxdeductible theatre. He has been fortunate to have been involved in several Dare Projects as a writer and director and hopes to continue until they cart his dead cold body off.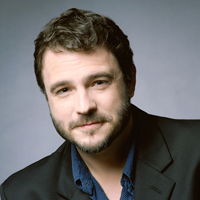 Brian has been acting for over 25 years, is a graduate of Suffolk College and SUNY Binghamton, has worked in stage and film, and spent five years as a Co-Artistic Director of the Phoenix Theatre Ensemble in the East Village. He lives in Astoria. He enjoys beer. He's been DARE-ing for three years.
Lesslie is an Associate Artistic Director of taxdeductible theatre and since 2007 has contributed to The Dare Project as an actor, director, fight director and the author of A Sexy Time at the Holocaust, Jack and Jill, Pushing and Shoving, Here Comes the Bride, An Act of Heroism and There but For..., Bed Center, I Hope I Get It, and In a Woman's Place. She is a graduate of the B.F.A. program at Virginia Commonwealth University and the M.F.A. program at Florida State University's Asolo Conservatory and since then has been working as an actor and fight director along the eastern seaboard and this one time in France, which was really neat. She is incredibly excited for this landmark season for txd and can't wait to be a part of it with this community and this talented company. For Marti.
Alix, a Florida native, received her MFA in Acting from the FSU/Asolo Conservatory and her BA in Theatre from Florida State University. Favorite regional credits include: Richard III (Anne), Sylvia (Sylvia), I Hate Hamlet (Deidre), Star Spangled Girl (Sophie), Jane Eyre (Jane), What the Butler Saw (Geraldine), Pericles (Dionyza/Bawd), A Few Good Men (Joanne), and Pride and Prejudice (Jane). She has been happily collaborating with taxdeductible theatre and The Dare Project for the past several years. As a voice over artist she has been heard in everything from children's books to plugging Comcast Cable.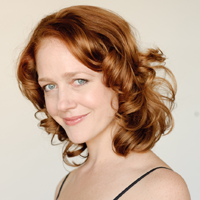 Amanda has acted, directed, and written for taxdeductible theatre's Dare Project plays which has made her a better human being. She works as a director and teacher of young artists in NYC with Manhattan Youth Organization. Recent credits include Peterpat with Grand Ninja Productions, Carolina Breeze with NYU, The Complaint with CEO Theatre, & The Hans Project with NY Theatre Ensemble. Amanda recently acted in the tv pilot "Vetted" with ADD Productions. She is a proud member of Equity.
For more info check out www.AMANDALADD.com.
Robert is proud to be part of taxdeductible theatre. He is a native of Boston, MA and was one of the original members of Industrial Theatre. Robert is an Irene Ryan Award winner and has received a Special Artistic Achievement Award for Outstanding Performance from the Kennedy Center for his role in William Donnelly's award winning play Oswald's Case. He hopes to create something good, true and lasting in his time with this group. Thanks to all my students for making me just crazy enough to keep motivated so I don't become a 21st Century Mr. Holland's Opus.
A true believer in taxdeductible theatre's mission and methods, Mac has collaborated in some capacity on all but two iterations of The Dare Project. Primarily a director, he is honored to have directed #hero, the company's first full-length production which premiered in 2013.

Elsewhere, he has worked with Storm Theatre, Variations Theatre, All Seasons Theatre, T. Schreiber Studios, Firecracker Productions, Theatre Resources Unlimited's TRU Voices, Ars Nova, and others.
On the web, find Mac at his website or the usual social media channels. Friend him on Facebook, follow him on Twitter, or add him to your circle on google+.
Nicholas spent his formative years in the mud and snow of Vermont, and began his career as a performer when he ran away from home at the age of 17 to join Vermont's Home Grown Country Circus, Circus Smirkus. After sampling the circus life, he decided that it would be best to have a more stable vocation as a backup, and so enrolled at Wesleyan University to study theater. Since escaping academia, Nicholas has been involved with various productions in various capacities from New York to Tokyo, and many places in-between. When not directly involved in the performance, Nicholas has been known to moonlight as a production photographer, including for taxdeductible theatre. Nicholas is very grateful to TXD for offering him the opportunity to play in such a challenging, exciting environment.
Website NicholasMoran.com. On The Facebook and also Twitter @NicholasAMoran.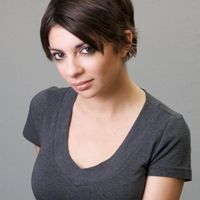 A Queens native, Rebekah has been pursuing a career in theatre and film since the age of 15. Majoring in drama at The Professional Performing Arts School, she continued to study theatre at Marymount Manhattan College (B.A. in Theatre Arts). For the past couple of years, Rebekah has contributed to The Dare Project as a writer, director, and actor. She is the associate artistic director of The Wild Rumpus Theatre Development Group. She is also the producer of the indie feature Living with the Dead and starred in the film American Bomber.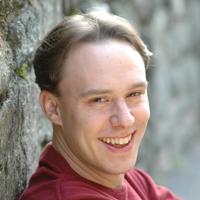 Alex has been working with taxdeductible theatre since 2012. As an actor, he has also performed at Syracuse Stage, the national tour of All in the Timing, New York Classical Theatre, Ars Nova, and many other theatres. As a writer, his play Contrafact of Freedom was recently performed at the Capital Fringe Festival in DC.